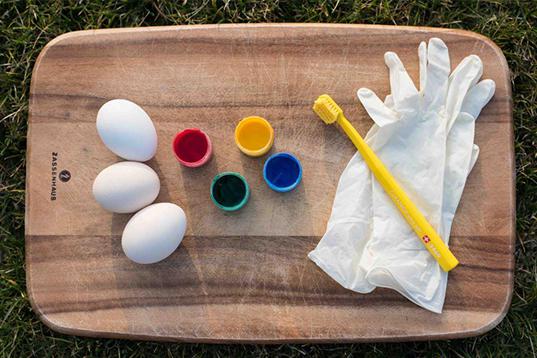 Decoration of eastern eggs with a toothbrush
There are many ways for decoration of eastern eggs. We have chosen the favorite one for us.
You will need:
Eggs
Old toothbrush (this is the only case in which to choose the very hard one)
Colors (for example acrylic colors)
Protective gloves 
Procedure:
Suck out eggs (or boil them)
Mix the color
Put the toothbrush close to the egg and move your finger through the bristles
Let it dry
Wait for the right moment to present to your friends
It is a very easy procedure. You can do it also with your children.
Photo: Richard Rehorovsky