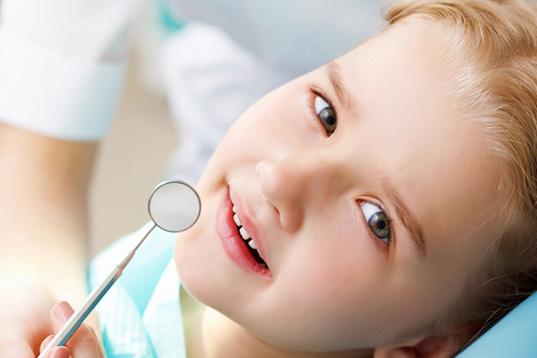 Who is responsible for caries at children?
Is it the teacher in your maternity school who does not care about the perfect cleaning of teeth? Or is it the mother-in-law who offers sweets to them? Neither one nor the other. Parents are responsible for it! They wake up children in the morning and prepare them for sleeping in the evening.
If you want your children have healthy teeth and take the visit of dentist as fun and not terror, here are some advices for you:
Even before teething, clean the oral cavity and gums with a clean cotton napkin. After first tooth appears, start with cleaning, at least two times a day.
Take care also of your oral hygiene. Because caries is causes by bacteria from the mouth it is not good to lick a spoon or pacifier of your baby.
Even though your child is older, clean teeth after his or her cleaning. It is good to do it up to 10 years of age.
It is good to explain to your children not to be afraid of dentist. You can visit our clinic without having a treatment. You can just come and look into the ambulance, also with your baby or older children.
Take care about balanced food with a lot of vegetable and fruits. If you want to give your child sweets, give it to him or her after the main course. Chocolate is better than candy because a candy stays in the mouth longer and "bad" pH persists there. 
Regular check-up at the dentist, two times a year, also in cases when there is no problem, helps child get used to the dental environment and dentist too. Caries could be revealed in early stages.